Painting Oak Park
since 1985
Westwork has served the Oak Park, River Forest, and Forest Park communities for over 30 years. We specialize in residential painting and commercial painting, as well as providing expert general‐purpose home improvement and remodeling. Whether it's additions, renovations, or flood restoration, Westwork has the skill and experience you need to add beauty and value to your home.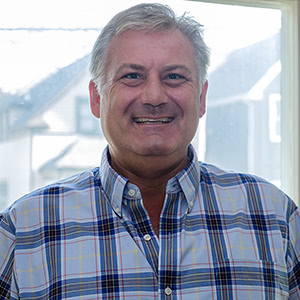 Ken Javor
Founder and President
Ken's spent his entire career in the painting business. He founded Westwork as a general-purpose home-improvement service while studying at University of Illinois, and after graduating from college, he specialized and expanded his business to painting and remodeling multiple buildings each week across Oak Park, River Forest, and Forest Park. When not working on other properties, he's bought and renovated more than a hundred houses. Ken has lived in Oak Park for over thirty years, with his wife, Sheila, and their five children.